Due to Unexpectedly High Call Volume
by Robert Hackman
From the song "Hanging on the Telephone"
By Blondie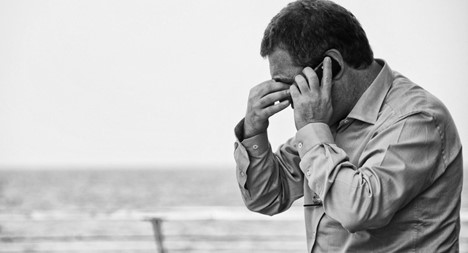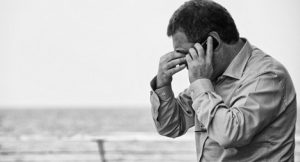 "Due to unexpectedly high call volume, your wait time will be longer than normal." After which they tell you, you can avoid waiting by using the company website. Have you ever heard this before? Despite employing sophisticated measurement and forecasting techniques, companies seem to have become incapable of meeting customer demands. Have they? Or are their protocols designed that way?
Do company leaders understand the level of frustration their customer service systems create for their customers? Do they realize the costs? Would any leader deliberately spend money to deter customers? If other companies operate in the same ways, does it matter? I believe it does.
Call volumes are not the issue. Everyone understands call numbers sometimes spike in unanticipated ways; however, the exception is now the standard. Companies expect you to interact with them in the ways they demand, not necessarily in the manner you prefer.
Yet, customer betrayals have become commonplace, exacerbated by inadequate training and, worse yet, by poorly developed or misaligned systems. Leaders forfeit opportunities to differentiate their companies from their competition in positive and meaningful ways when they disregard the importance of customer service. These are outgrowths of a company's value system.
Complex and drawn-out customer service protocols irritate and repel the very same customers the offending companies have spent money, time, and effort acquiring. Consequently, these strategies are short-sighted and self-sabotaging. It begs the question, why would companies continue operating this way?
" Yet customer betrayals have become commonplace, exacerbated by inadequate training and, worse yet, by poorly developed, misaligned systems."
Elevating customer service by shifting to Legacy Mindsets, which home in on purpose, values, and multiple time horizons promotes customer service's role to delighting customers in the present while retaining them and bolstering their loyalty over time. Doing so integrates customer service into the selling process. The more customers a company keeps, the fewer it needs to attract, thereby reducing customer acquisition costs.
Successfully managing customer touchpoints is critical. Leaders need to consider their customers' perspectives; how their customers experience their companies at the moment and collectively over time. Each of these connection points either reinforces an organization's values and purpose or detracts from them.
Systems are the delivery method through which organizations create repeatable interactions with reliable outcomes. Their design and execution quality is crucial to realizing enduring growth and success over time.
Customer Service Done Right:
Consistently excellent customer service is achievable. The customer service department at Salomon Group, a sports equipment and clothing company, does not employ 'the message;' its customer service team members pick up the phone after a brief hold time. They identify the reason for a call with a single question, 'What is your email?' With two short steps and a couple of minutes, and the customer gets help. The most critical element is reaching a person who has the tools to help quickly and easily. It is clear to me Salomon's customer service group associates feel invested in their roles at the company. They believe they are responsible for customer loyalty and retention through their service. Their function is an integral part of their sales process, not an afterthought. Their customer dedication results from good training and communication that link their service performance to company success—and what a noticeable difference it makes. Due to the combination of product quality and customer service I experienced, I became a repeat buyer and brand ambassador, which all companies seek. Considering the costs companies incur to acquire new customers, it is remarkable more companies do not invest in elevating the purpose of their customer service groups. Doing so requires a shift in mindset regarding the role of customer service. A good starting point is asking the fundamental questions, "What impact does this have on the customer now, and what will it leave behind?"
Answering these questions promotes customer service systems that draw on both the immediate and longer-term perspectives inherent in Legacy Mindsets. Thus, providing the necessary context and viewpoint needed to retain customers in the present and play their part in cultivating lifelong customers.
"Leaders need to consider their customer's perspectives; how their customers consider their companies at the moment and collectively over time."
Key Take-aways:
1. Poorly designed and executed customer service systems and processes reveal company values and repel customers.
2. If company leaders knew the actual costs of inadequately designed customer service systems and protocols, they would fix them immediately.
3. Costs to acquire customers are significant; failing to invest in customer service to retain them is short-sighted. Companies should employ Legacy Mindsets to elevate customer service's purpose to generate loyalty and contribute to creating life-long customers, effectively lowering acquisition costs.
4. Managing customer touchpoints well is essential and needs to be done from the customer's perspective. The ways companies respond to their customers either affirms or betrays their values and purpose.
5. Achievable elements of a well-designed customer service process include responsiveness, simplicity, ease of use, and reliability. These require ongoing focused commitment.
If you are interested in aligning your company's people and systems with your core values and purpose, please reach out to me; I welcome the connection.