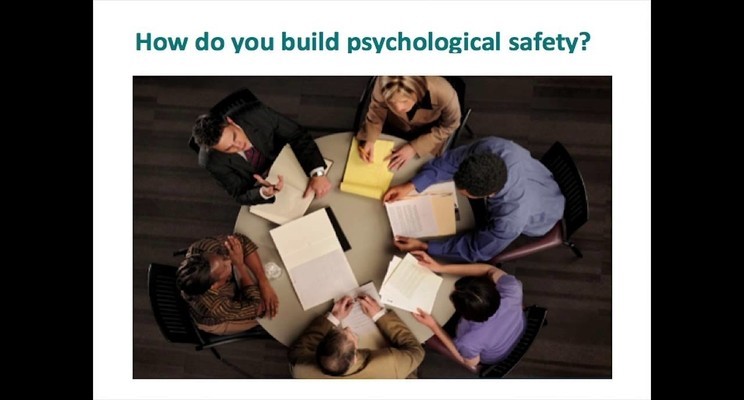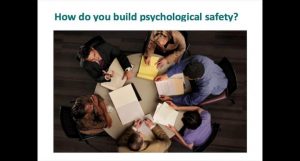 By Robert Hackman | 4C Consulting June 22, 2018
Or at least I was wrong about them. If asked, in addition to the right combination of functional expertise, I might have told you that the following were core elements of successful teams:
1. A mix of behavioral styles.
2. People with complimentary personalities.
3. A high degree of collaboration.
4. The degree of diversity among team members.
5. The presence of a strong leader/manager heading the team.
That the team make-up and its leadership were the primary determinants of the team's success. Google, a company that has succeeded by identifying and leveraging vital correlations, found no definitive relationship between the fundamentals listed above and a team's level of success. I was wrong.
What correlates with team performance?
After years of disappointing results, researchers at Google determined they had been looking in the wrong places. They identified that it is "how" teams operate that determines their performance, not "who" teams are comprised of.
If properly managed, the collective intelligence of teams is almost always greater than that of the smartest team member. Teams do not have to be comprised of exceptionally intelligent people in order to be smart.
However, three elements must be present to challenge "group think" and allow the collective intelligence of a group to emerge:
1. Independence of action.
2. Diversity of opinion.
3. Decentralization of decision making.
a. In small groups, such as teams, these attributes must be encouraged.
Why does it matter?
These findings are important because they determine where leaders and managers should focus their time, effort, and resources. Less on strategically putting teams together and more on training team leaders and members about what makes teams effective and coaching them to achieve success.
They clarify what needs to be measured in addition to the quality, quantity, and timeliness of the team's output. The degree of psychological safety and verbal contributions of team members should be an accurate predictor of a team's degree of success.
Companies can regularly gauge these attributes and assess the direction in which they are moving by employing simple tools, such as leader checklists in conjunction with "pulse" technologies, such as those offered by Waggl, to poll team members in real time. These team traits should predict the level of team success and determine whether training, coaching, or other corrective actions are required.
Ways Leaders Create Psychological Safety?
Team leaders need to model the behaviors that contribute to successful teams. Google developed a checklist for group leaders to follow:
1. Leaders should not interrupt – to interrupt establishes a norm of interruption and undermines trust.
2. Demonstrate active listening by summarizing and reflecting back what people have said.
3. They should admit when they do not know.
4. They should not end a meeting unless everyone has spoken at least once.
5. They should encourage people to express their frustrations.
6. They should call out and name inter-group conflicts and resolve them through open discussion.
It is important for leaders to consider the messages their choices send. Undermining group safety can always be justified in the name of efficiency and needs to be resisted. Psychologically safe teams are slower in the short term but more productive in the longer term.
People have an inherent desire for control. This is why, according to Adam Grant, it is frequently beneficial for a leader to utilize "weak speech," characterized by humility, curiosity, and respect when interacting with others. Valuing their opinions, insights, and ideas and not believing they have all the answers. A primary way for leaders to inspire trust from others is to trust them first.
Progressive companies would do well to train and coach team leaders in group dynamics and group process to enhance their leadership abilities. These essential elements are relevant to teams across all business functions including senior leadership, sales, operations, and cross-functional teams.
The ability to create a safe environment and make everyone feel heard is how companies develop effective high-performance teams that increase an organization's profitability and revenue growth over time.
Robert Hackman is the Founder and Principal of 4C Consulting, a Consulting and Executive Coaching business centered around helping companies, their leaders and associates grow and flourish, so that they can live the lives they want and leave the legacies they intend. He can be reached via the 4C Consulting Website www.4cconsulting.net, email rhackman@4cconsulting.net and text or voice at 484.800.2203.